Taxus baccata Linn.
Arabic Name : Talisfar, Zarnab
Bengali Name : Birmi, Talish Patr, Bhada Getela
Chinese Name : Tzu shan
English Name : Yew, Common Yew, Chinwood
French Name : If commun
German Name : Eibe, Eife, Ibenbaum, Kantelbaum, Taxbaum, Ybe
Gujarati Name : Gethela Barmi
Hindi Name : Talispatr, Talis Patta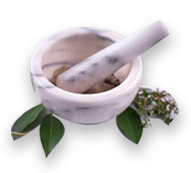 Kannada Name : Sthauneyak
Kashmiri Name : Badar, Budul
Latin name : Taxus baccata Linn.
Marathi Name : Sthauney Barmi
Persian Name : Zarnab
Punjabi Name : Birmi
Sanskrit Name : Mandhuparni, Talispatra, Sukapuspa
Urdu Name : Zarnab
Description :Zarnab is used as anti-arthritic & anti-diabetic agent. It reduces inflammation and rejuvenates the body. It is also an anti –helminthic, antipyretic, blood purifier and anti-inflammatory. It is very helpful in building up natural protection against various diseases. It is often used to fight against general debility & dyspepsia due to hyperglycemia. This herbal medication is stomachic and diuretic in nature which effectively stimulates the secretion of bile juices, relieves thirst, burning sensation, vomiting tendencies and jaundice.
Externally, used in the treatment of rheumatism.
Recommended Dosage : 1 to 3 g powder of dried leaves.
Contraindication : This herb is not recommended during pregnancy and lactation. Large doses (many times the recommended disage) may result in colic, dry mouth, hypotention, paleness, rash, syncopem vertigo and vomiting.