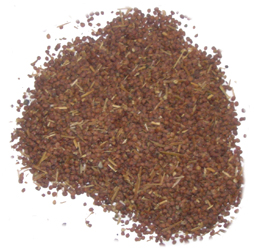 Bengali Name : Lajak, Lajjavati
Chinese Name : Han xiu cao
English Name : Sensitive Plant, Humble Plant, Touch Me Not, Shyness Grass
French Name : Sensitive commune, Herbe pudique ou Vive mimuese
German Name : Mimose, Schamhafte Sinnpflanze
Gujarati Name : Risamani, Lajavanti, Lajamani
Hindi Name : Chui Mui, Choti Mui, Lajwanti, Lajvanti, Lajja, Lajak, Lajjaru, Lajaru
Kannada Name : Muttidasenui, Machikegide, Lajjavati
Latin name : Mimosa pudica Linn.
Marathi Name : Lajalu
Punjabi Name : Lajan
Sanskrit Name : Lajjalu, Samanga, Namaskari
Urdu Name : Chhuimui
Description : The whole plant is alterative, anthelmintic, antiseptic, astringent, bitter, cooling and resolvent. Useful in cases of piles, fistula, bile, diarrhoea, amoebic dysentery and fevers.
Recommended Dosage : 5 to 10 g powder of whole plant.
Contraindication : This herb is not recommended during pregnancy.