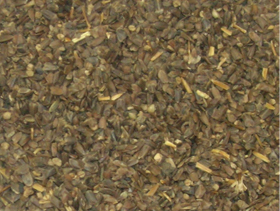 Bengali Name : Kuliyakhara, Kulekhad, Shrigali
English Name : Hydrophilia
German Name : Langblattriger Sterndorn
Gujarati Name : Ekharo
Hindi Name : Talmakhana, Gokulakanta
Kannada Name : Kolavali, Kolarind, Kolavankal
Kashmiri Name : Talmakhana, Talimakhana
Latin name : Hygrophila spinosa T. Anders
Marathi Name : Talikhana, Kolsunda
Punjabi Name : Talmakhana, Talimakhana
Sanskrit Name : Kokilaksha, Ikshura
Urdu Name : Talmakhana
Description : The seed has antibacterial, aphrodisiac, demulcent, diuretic, nutritive and hepatoprotective properties. It is a popular aphrodisiac and tonic that is useful in impotence and for increasing sperm count. It is also thought to support the liver in conditions such as jaundice and hepatitis. Also useful in gonorrhoea, spermatorrhoea and nocturnal emission.
Talmakhana is the best choice for herbal remedies to improve the adaptability of the human body. talmakhana significant health benefits are increased energy, improved semen to prevent depression, erectile dysfunction has been resolved. Regular intake of up Talmakhana improves reliability and safety of human endurance and effortlessly.
Talmakhana Useful in Following diseases
Jaundice
Kidney Stone
Nocturnal Emission
Seminal Debility
Sexual Debility
Spermatorrhoea
Erectile Dysfunction
Recommended Dosage : 3 to 6 g powder of dried seeds.
Contraindication : The seeds have no known warnings or contraindications.