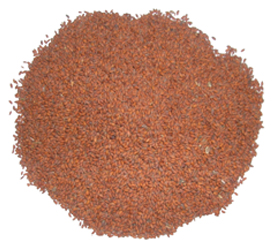 Arabic Name : Jirjeer, Jarjeer, Kataah, Kataa
Bengali Name : Setsarish
Chinese Name : Zi ma cai
English Name : Garden or Sweet Rocket, Rocket Salad
French Name : Roquette
German Name : Rauke, Rucola
Hindi Name : Taramira, Tarmira, Tirmira, Safed Sarson, Tori
Latin name : Eruca sativa Mill.
Marathi Name : Jambho
Persian Name : Mandab, Tarah Tezaak
Punjabi Name : Asu, Tara
Sanskrit Name : Siddartha, Tuvrika, Tuvri
Urdu Name : Turmura
Description : The seeds have antibacterial, aphrodisiac and stimulant properties and are useful in seminal and sexual debility.
Recommended Dosage : 1 to 3 g powder of dried seeds.
Contraindication : This herb has no known warnings or contraindications.